Our endorsement

At Torretas Guadiana we participate in all phases of design, production and installation of our products with our own resources and highly qualified personnel, offering our clients the necessary technical assistance for projects, everything we do consultations.
The accumulated experience and the permanent contact with our customers, in order to know their needs, has led us to develop a wide range of products in constant process of renewal and expansion in terms of equipment.
Throughout these years the reality shows that our commitment to design, technology and quality service, with all manufacturing processes certified to ISO 9001, IP (CEI 60529) and IK (CEI 62262) are a guarantee of success.
National and international presence
More than 20,000 service pedestals for marinas installed since our establishment in 1993, ports on the Iberian Peninsula, the Balearic Islands, Canary Islands, Azores Islands, México and Panamá, in addition to the presence in sporting events of special relevance such as the Volvo Ocean RACE or the Audi Challenge, the endorsement that guarantees our experience and knowledge of the needs of marinas.
Customised manufacture
We manufacture custom-made pedestals according to the requirements and needs of our customers. We meet any customization requirement by adapting our products to the different international regulations in force.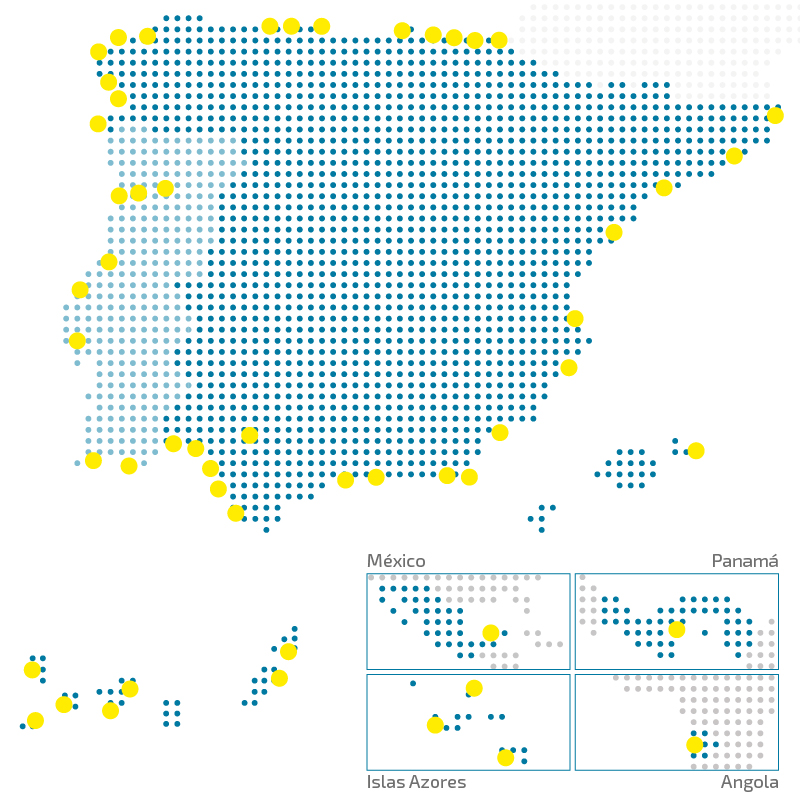 INFORMACIÓN BÁSICA SOBRE PROTECCIÓN DE DATOS
Responsable: TORRETAS GUADIANA S.L.; Finalidad: Responder a su consulta.; Legitimación: Consentimiento del interesado. No se cederán datos a terceros, salvo obligación legal.; Destinatarios: TORRETAS GUADIANA S.L.; Derechos del usuario: Acceso, Rectificación, Cancelación, Oposición, Olvido y Portabilidad de los datos. Información Adicional: Puede consultar la información adicional en nuestra Política de Privacidad.