ISO 9001, IP e IK

Throughout these years the reality shows that our commitment to design, technology and quality service, with all manufacturing processes certified to ISO 9001, IP (CEI 60529) and IK (CEI 62262) are a guarantee of success. All pedestals are tested before leaving our facility. After passing quality control to which they are subject, are marked with the CE plate which include a serial number, model specifications, etc.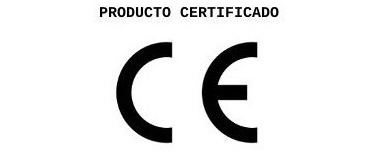 The customer is the reason for being of the business.. Understand customer needs, meet their requirements and strive to meet their expectations is our primary purpose.
The staff is our main asset.Commitment to establish a suitable work environment to achieve conformity of all our products and services. Our quality policy is properly disseminated to all staff, through training and continuous communication with our employees.
Continuous improvement is the basis of satisfactory performance. Our Quality Management System is focused on continuous improvement of all our processes, planning our activities, taking them out and measuring the degree of their success to finally take those actions necessary to offer higher quality every day.
The Quality Policy is the basis for the establishment of objectives. The quality objectives for each of the processes will be established, based on the quality policy, established to obtain the satisfaction of our customers and our staff.
INFORMACIÓN BÁSICA SOBRE PROTECCIÓN DE DATOS
Responsable: TORRETAS GUADIANA S.L.; Finalidad: Responder a su consulta.; Legitimación: Consentimiento del interesado. No se cederán datos a terceros, salvo obligación legal.; Destinatarios: TORRETAS GUADIANA S.L.; Derechos del usuario: Acceso, Rectificación, Cancelación, Oposición, Olvido y Portabilidad de los datos. Información Adicional: Puede consultar la información adicional en nuestra Política de Privacidad.